Name: Oneplus 3T
Memory: 64 GB, 6 RAM
Procesor: Qualcomm Snapdragon 821 2.35
Rear camera: 16MP, Sony IMX 298 sensor, f/2.0
Front camera: 16MP, Samsung 3P8SP sensor, f/2.0
Battery: 3400 mAh Dash charge (5V, 4A)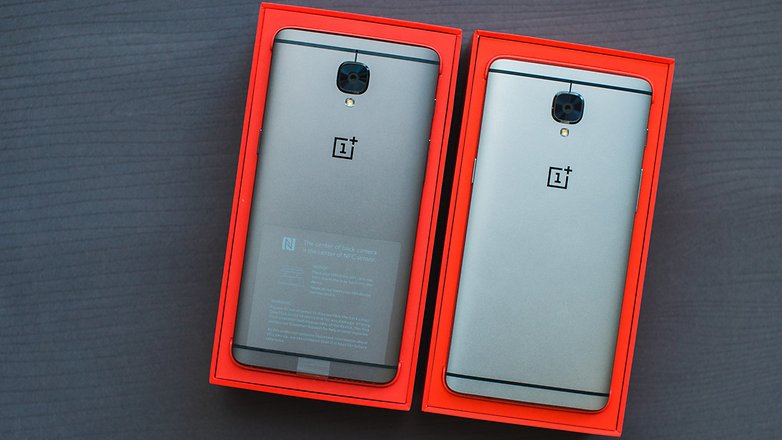 The design is simply stunning, great metal feel, the rounded corners, and the rounded fingerprint (very fast and responsive) with the line that connects the upper antenna band with the camera is what might catch an eye (worked for me).
It has a jack at the bottom. Has a dual sim support, that i dont use. Notification light on the front, thats essential, I only have one problem with that, when the battery is low it keeps lighting up and going off, that kind of annoys me, it woud be better just to keep the red light on. Also I would of pay an extra 50$ for a better speaker, but thats that, its decent.
Front of the phone does have bezels, and I like that the down part has buttons under the surface. The screen is full HD AMOLED, what I like a lot. Brightness is way too good, I rarely use on maximum lightness. The 5.5-inch display is not easy for one hand use but it can be done if you tilt and slide the phone. Lately, I experienced that sometimes the touchscreen stops working, but I think that is because I watched videos in the bathroom when there was a lot of steam.
I chose this phone because I like the brand, simple clean, small, and with a different thinking, but the main reason is that it keeps a clean android, and it gives fast updates. Handles good the apps, the 6 rams are helping a lot, also runs smoothly the latest games.Also, I like the apps that oneplus are making, I recommend to download just to see yourself the weather app from oneplus, they have it on play store.
Experienced some issues when speaking on the phone, but that can be from my carrier, that I will change soon. Wifi connectivity and Bluetooth is ok, nothing to add here.
Not much a selfie person, or a photo person, most of my images on the phones are screenshots. but the pictures that I have taken pics on both manual and automatic mode, are very good, even in low light, also very good at video, slow motion and good sound quality.
I do recommend this phone even in 2018, for those who want hardware performance speed and very good response, smooth handling, but are down with bezels, that we will see less and less from now on, and also are ok wit a single camera, for me thats great! But I reccomend this phone mostly because of the grate brand, that puts the user in the first place.